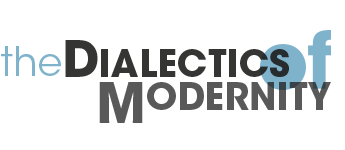 Modernism, Modernization and the Arts under European Dictatorships
How is the relationship between Modernist aesthetics and social modernization articulated under a repressive regime? How, and to what extent, did Modernist aesthetics interact with the official Fascist political project in order to foster social modernization and cultural modernity? How are forms of intellectual commitment and social and political dissent expressed or disguised through artistic debates?
In order to explore these questions, this project looks at the system of arts developed during the Italian Fascist regime. By clicking on the tabs below, you can access: five conceptual hypotheses explaining how the relationship between a repressive political regime and the system of the arts was articulated: a set of essays analysing a series of artworks spanning architecture, the novel, photography, theatre, film, and the visual arts; a collection of artworks. A timeline and a permanent exhibition will also help you situating historically the works discussed in this project. The website can be therefore navigated through various pathways, depending on the set of questions You, Viewer or Reader, wished to ask the website.